Happy last-day-of-February-except-for-on-leap-years-when-February-has-29-days! I think if I had been born on this day I would be bummed that I wasn't born a day later. How cool would it be to be born on February 29th? You get to choose which day to celebrate your birthday every 3 out of 4 years...and you can say cool stuff like I am only 7 years old when you are actually 28 even though no one really believes you anyway that you are that young...okay...maybe it wouldn't be that cool. I am actually very happy with the date of my birth. Here are some things that happened on my birthday:
• 433 years before I was born, Mary Queen of Scots was born
• 50 years before I was born, Sammy Davis, Jr. was born
• 34 years before I was born, the U.S. declared war on Japan
• 5 years after I was born, John Lennon was shot and killed by Mark Chapman
• 16 years after I was born, the U.S.S.R. officially ceased to exist when the Commonwealth of Independent States was formed
Okay...long tangent. Anyway, Saturday was
Al Bolin
's bachelor party/fishing trip/sushi dinner/poker game. Good times. Big Mikee won the jackpot with a good sized sea bass which was slightly larger than
Chyo
's (although, Chyo caught 8 total fish while Mike only caught 1). I pulled in a couple bass that I will most definitely be eating sometime this week. Al's friend Aaron caught a
sheephead
that was twice as big as Mikee's bass but couldn't keep it since they weren't in season...that thing was crazy looking.
Eman
took a picture of it...so you can ask him if you want to see it...big teeth on those suckers. Sushi at
Club Sushi
in Hermosa was pretty good, too...especially the part where Al's friend Jack paid THE ENTIRE BILL!!! Very generous. Then Al won the poker game after dinner...with his eyes closed...literally.
Another good thing that happened over the weekend was
UCLA beating the Irish
. I wasn't able to watch the game, but it was good news nonetheless. If we can take care of some Beavers and Ducks this week, we should be in good shape for an at large bid to the big dance. Oh, march madness is so close I can taste it. Go Bruins!
Yet another enjoyable part of my weekend was watching the Oscars.
Million Dollar Baby
(which I was actually able to see at the last minute on Friday night when original plans fell through) took home 4 of the big six (picture, director, actress and supporting actor) and came out the big winner.
Jamie Foxx
got the award for best actor for
Ray
...and from what I hear, he deserved it. I received it in the mail today from blockbuster so I wasn't able to watch it before the awards. It is hard for me to think of Jamie Foxx without thinking of his "Ugly Wanda" character on "
In Living Color
"...I have been searching the internet for the last 30 minutes looking for a picture of Wanda with no success. If you find one please email me the link or a copy at
seanmcdonell@hotmail.com
. Thanks. The last of the big 6, supporting actress, went to
Cate Blanchett
for her portrayal of Kate Hepburn in
The Aviator
...I really wanted
my girl
to win...but can't really make a fuss since I didn't see either movie. Check out this picture I took when we were vacationing in Rome: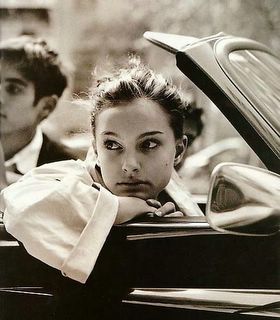 "Ah, how I love taking drives with Sean."
I was also really happy to see
Charlie Kaufman
take home the Oscar for best original screenplay (
Eternal Sunshine of the Spotless Mind
). I was looking back at my
movies post
and I think I can honestly say that this was my favorite movie of the last 3 years. And I am really glad that
The Incredibles
won for best animated feature film...even though I didn't see the other two nominees...easily the best family film of the last 3 years. I was also glad to see
Jorge "The Glide" Drexler
win for best original song...but only because the song was in Spanish and was the first such song ever to be nominated as
my other girl
informed us with her adorable little accent. Here is a picture of her that I took on a trip we took to Ixtapa: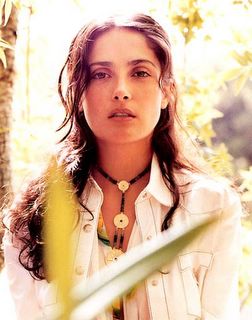 "Te quiero mucho, Sean...te quiero mucho."
Another good part of the awards was when Beyonce sang 3 out of the five songs nominated for best song...no wait...no it wasn't. WTF? Why didn't they just have her do the other two while they were at it? Then we would have been able to see her team up with Carlos Santana and Counting Crows sans
Adam Duritz
(a.k.a. Sideshow Bob).
Lastly, I finished off my weekend by returning to the ice after a 3 month hiatus. For various reasons (read "laziness") I missed over half of my hockey season this year. Needless to say, I was a bit apprehensive about my return after having not played for so long. It turned out to be not as bad as I thought it would be...I even managed to score a goal (off a picture perfect pass from my teammate Matty) and an assist. My team, KAOS, went into last night's game tied for second in
the league
...after our 6-2 win we are in good shape to make the playoffs with only 3 games left in the regular season. I know, I know...you couldn't care less.
Well, I hope all of your collective weekends were good as well. Can you believe that one sixth of 2005 is already over? Think about that for a while....well go on....THINK ABOUT IT!